A Fugitive in Walden Woods:
the fourth book of The American Novels series
Big Other "Most Anticipated Small Press Book" selection
Booklist "Best New Book" selection
Publishers Weekly "Pick of the Week" selection
Foreword Reviews "Book of the Day" selection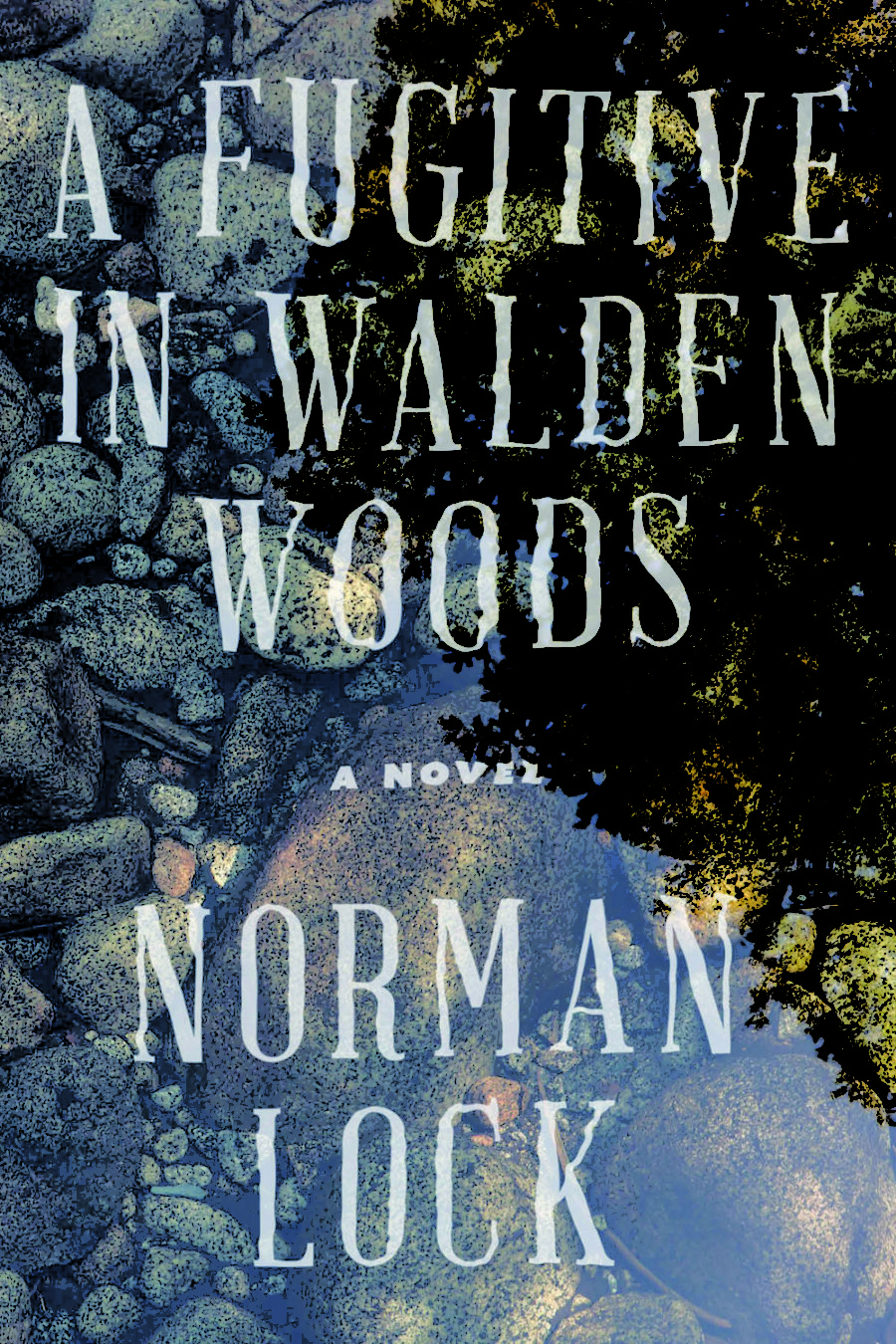 ISBN 978-1942658221 | Bellevue Literary Press | June 6, 2017
In Norman Lock's fourth book of The American Novels series, Samuel Long escapes slavery in Virginia, traveling the Underground Railroad to Walden Woods where he encounters Henry David Thoreau, Ralph Waldo Emerson, Nathaniel Hawthorne, William Lloyd Garrison, and other transcendentalists and abolitionists. While Long will experience his coming-of-age at Walden Pond, his hosts will receive a lesson in human dignity, culminating in a climactic act of civil disobedience.
Against this historical backdrop, Lock's powerful narrative examines issues that continue to divide the United States: racism, privilege, and what it means to be free in America.
PRAISE FOR 

A Fugitive in Walden Woods
"A Fugitive in Walden Woods manages that special magic of making Thoreau's time in Walden Woods seem fresh and surprising and necessary right now. Norman Lock tells the story of Samuel Long, an escaped slave who encounters Thoreau, with insight and some welcome humor. This is a patient and perceptive novel, a pleasure to read even as it grapples with issues that affect the United States to this day."
— Victor LaValle, author of The Ballad of Black Tom and The Changeling 
"Portraying the traumatic psychological aftershock not of war but of slavery provides a convincing and complex narrative of new hardships faced by escaped slave Samuel Long in Norman Lock's bold and enlightening novel A Fugitive in Walden Woods. It's an important novel that creates a vivid social context for the masterpieces of such writers as Thoreau, Emerson, and Hawthorne and also offers valuable insights about our current conscious and unconscious racism."
— Sena Jeter Naslund, author of Ahab's Wife and The Fountain of St. James Court; or, Portrait of the Artist as an Old Woman
"Unflinching, penetrative, and bravely earnest. . . . With melodic prose that marvelously captures [the narrator's] searing insights and rich observations, Lock's imaginative novel is a stunning meditation on idealism and the cost of humanity."
— Publishers Weekly (starred and boxed review)
"Lock's writing is smooth and precise, braiding the worldly and the spiritual together in a lucid, elegant balance. . . . The principal characters are brimming with desires, doubts, and hypocrisies, and are capable of generosity, small-mindedness, genius, and naïveté. They feel at once sharply captured and mysterious—like ordinary mortals who were capable of changing the world."
— Colorado Review
"Powerful . . . both in keeping with the work of some of the literary figures invoked in its pages and in terms of larger questions of race and privilege in America. Precisely structured and abounding with memorable characters, this novel invokes the past while feeling decidedly relevant to contemporary issues and debates."
— Kirkus Reviews 
"Demonstrates Lock's uncanny ability to inhabit historical figures and meticulously capture the vernacular of the time like a transcendentalist ventriloquist. . . . The text interweaves dialogue known to be spoken or written by Thoreau, Emerson, and Hawthorne with that made up by Lock and attributed to these giants of American literature. Lock's remarkable achievement is that the reader cannot tell the difference. The real power of the story, however, comes from Samuel, who more than holds his own among these geniuses. His experiences of brutality offer profound insights that sharpen our understanding of American history."
— Booklist (starred review)
"Norman Lock's American Novels series engages creatively with nineteenth-century literary classics. In the fourth novel in the series, A Fugitive in Walden Woods, a runaway slave encounters Henry David Thoreau and his transcendentalist circle and ponders the meaning of physical and ideological freedom. . . . Having an ex-slave as narrator opens an unusual window into what seems like familiar history. At the same time, Lock's is a fitting homage to Thoreau."
— Foreword Reviews
"Lock has embarked on a fascinating intellectual and artistic endeavor: engaging key American writers from the 19th century through a series of speculative historical novels. . . . In his latest installment, the author examines the life and work of Henry David Thoreau. . . . There is no sermonizing here, just thought-provoking juxtapositions and conversations. Ultimately, what emerges is a unique and affectionate homage."
— Library Journal
"A deeply insightful book that will force the reader to question race, social standing, and what it means to be truly free."
— Historical Novels Review 
"Beautifully written, with heartbreaking tenderness and brutal savagery. . . . This period in history is given a new perspective that speaks as clearly to that time as it does to ours."
— Books for Years
"Thoreau's time in Walden Woods comes to life. . . . The real beauty of books like A Fugitive in Walden Woods can be best expressed in a quote Samuel Long recalls . . . : 'Reading is our recompense for having only one life to live.' Norman Lock has given his readers the chance to live a different life than the one they know best."
— Book Chase
"Bursts with intellectual energy, with moral urgency, and with human feeling. . . . [A Fugitive in Walden Woods] achieves the alchemy of good fiction through which philosophy takes on all the flaws and ennoblements of real, embodied life."
— The Millions
"Lock's novels all use a classic work of American literature as a leaping-off point. . . . His newest leverages Henry David Thoreau's Walden in the story of Sam Long, an escaped slave who makes his way to New England in the 1840s, where he falls in with a group of abolitionist intellectuals, Thoreau among them. Long captures the distinct personalities of these famous thinkers with uncanny ease, and never loses sight of the gulf that yawns between Long and the people who supposedly regard him as an equal."
— B&N Reads
"Norman Lock has done his homework about Henry David Thoreau and slavery, capturing the essence of both in his sublime novel.
— Counterpunch
"So thoroughly does Lock set the mood that it is impossible to tell which words of Thoreau, Emerson, and Hawthorne are ones actually spoken or ones created by Lock. Though these men pondered the great questions of their age (and our own), the insertion of Samuel into the story, forces a more practical rendering of their great ideals. . . . A Fugitive in Walden Woods does not shrink from the difficult questions of our time, including racism. It succeeds in its goal of nudging us to become deeper thinkers."
— Shelf-employed
_____________________________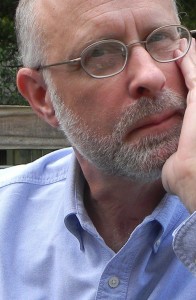 NORMAN LOCK has written novels, short fiction, and poetry as well as stage plays, dramas for German radio, a film for The American Film Institute, and scenarios for video-art installations. His plays have been produced in the U.S., Germany, at the Edinburgh Theatre Festival, and in Turkey. His work has been translated into Dutch, German, Spanish, Turkish, Polish, Greek, and Japanese.
He received the Aga Kahn Prize, given by The Paris Review, the Literary Fiction Prize, given by The Dactyl Foundation of the Arts & Humanities, fellowships from the New Jersey Council on the Arts, the Pennsylvania Council on the Arts, and from the National Endowment for the Arts.
Lock can be contacted by email at normanglock [at] gmail [dot] com and by regular mail at 33 Aberdeen Road, Apt. 355A, Tree Haven III, Aberdeen, NJ 07747-1153.
---